Over the next 20 years, Airbus forecasts the world will need around 39,500 new airliners, with 80% being single-aisle narrowbodies. The OEM adds that 46% of those 31,600 narrowbodies are headed for Asia-Pacific and China (APAC) airlines, primarily driven by the need for greater connectivity within the region.
In North America and Europe, regional jets play a significant role, yet in APAC, their use has not developed the same way, with most of that connectivity flown by larger jets or smaller turboprops. To find out why that is and why the time is ripe for change, Simple Flying sat down with Embraer Commercial Aviation APAC vice president Raul Villaron at Australia's Avalon Airshow in Melbourne.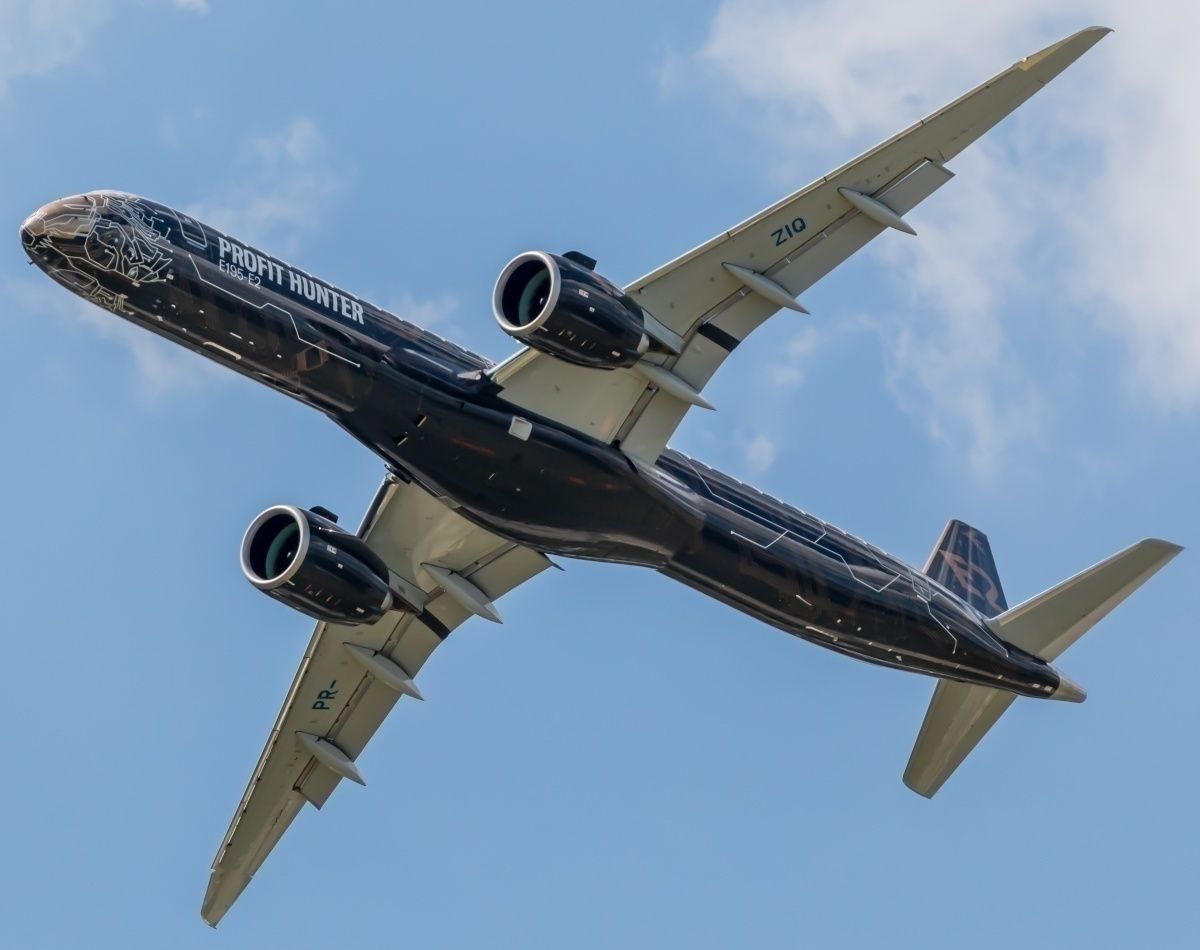 Why is Asia different?
When asked why Asia differed from other parts of the world, he pointed out that much of the growth in the region has come from low-cost carriers. Villaron said that low-cost carriers (LCCS) typically focus on a single fleet type with the biggest aircraft they can fill in their quest for the lowest cost per seat.
This contrasts with Embraer's model of providing an aircraft with the lowest trip cost at the penalty of having a higher seat cost, although the new generation E2 jets are changing that proposition.
Embraer designed the E2 as a true game-changer, incorporating a new wing, fly-by-wire system, updated fuselage, new landing gear and a new engine. This combination of new technologies has driven efficiencies beyond just the engines, which Villaron says results in a 30% gain in trip costs with only a 1% difference in seat cost.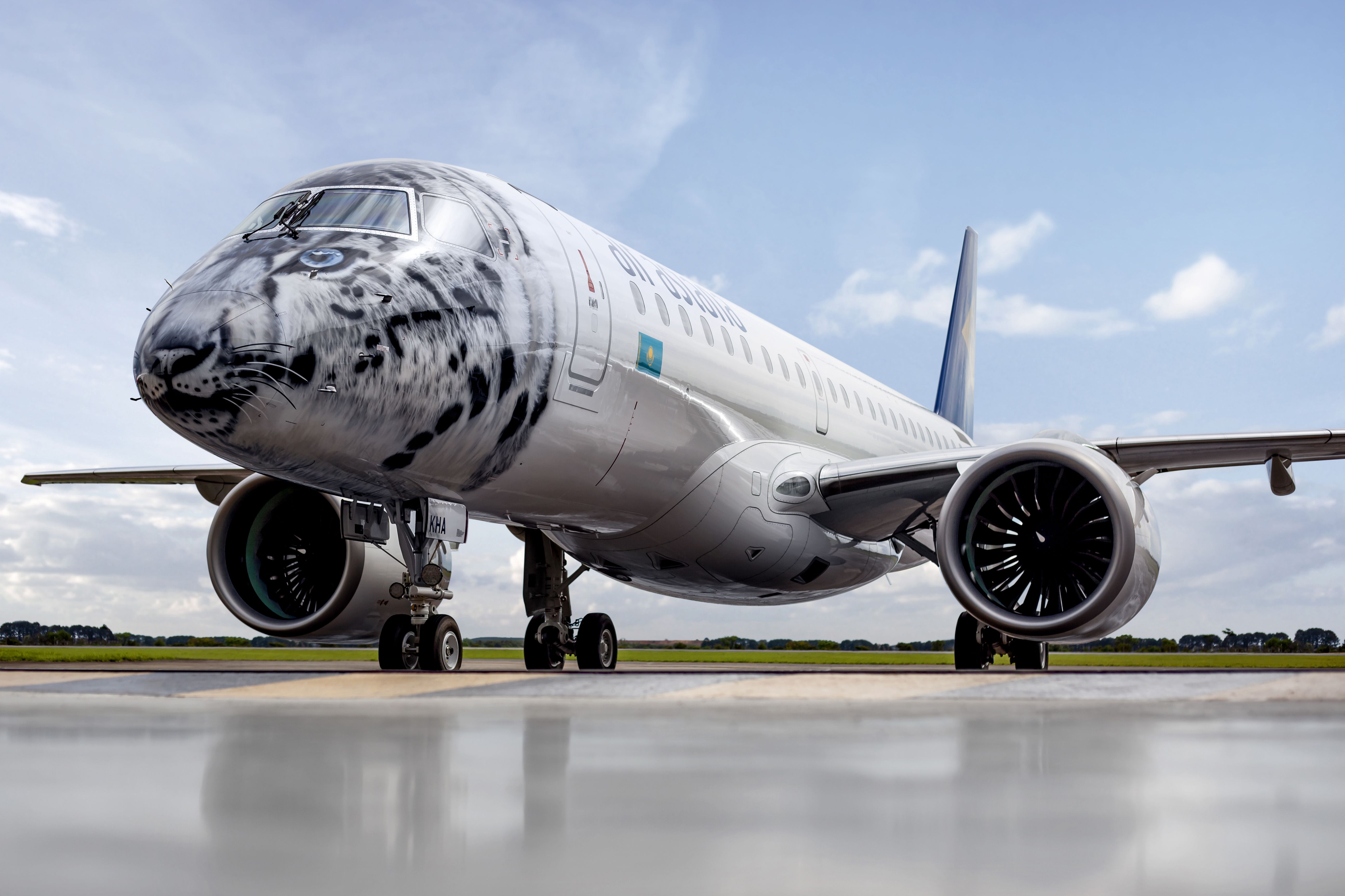 Photo: Embraer
Pointing to the recent order for Scoot, the low-cost subsidiary of Singapore Airlines, for nine E190-E2s, he says this makes the E2 a more attractive aircraft for the region.
"That opens the doors, not just with Scoot, but with all airlines in Southeast Asia, which with South Asia, was the toughest market for us to penetrate. Japan and Australia remain important markets for Embraer, but now we are opening up in Southeast and South Asia as well."
Scoot expects its first E190-E2 to arrive in 2024, with the balance introduced by the end of 2025. The airline said it would be configured in a single class, seating 112 passengers and operate short- and medium-haul flights of up to five hours. With a range of 2,850 nautical miles (5,278 kilometers), it will serve thinner routes to non-metro destinations from Singapore.
Huge potential in Vietnam
Embraer also sees enormous potential in Vietnam, particularly to airports traditionally served only by turboprops, often because of runway limitations. Villaron tells Simple Flying about an example in Côn Ðao, a popular holiday destination in the south of Vietnam, where Bamboo Airways uses an E190.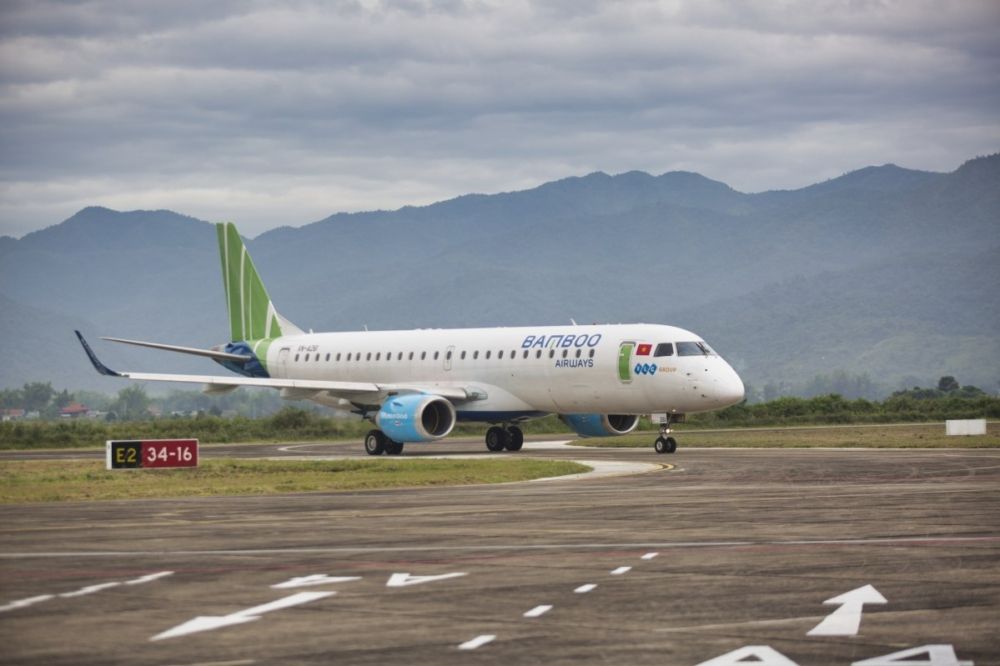 Photo: Bamboo Airways
"The reason they cannot take bigger aircraft is because the pavement strength of this airport is not good enough for heavier planes, which is not a specific case to Côn Ðao as several airports in Asia are like that. So people flying from Hanoi needed to go to Ho Chi Minh City and connect with a turboprop, but now Bamboo is flying direct to Côn Ðao using E-Jets."
The other factor that makes Vietnam an attractive market for Embraer is its central location in Southeast Asia, putting it within two to three hours of flying time to many popular international destinations. As the chart shows, the E2s range puts most of Asia within reach, extending as far south as Perth, west to Delhi, east to the Philippines and north to Shanghai.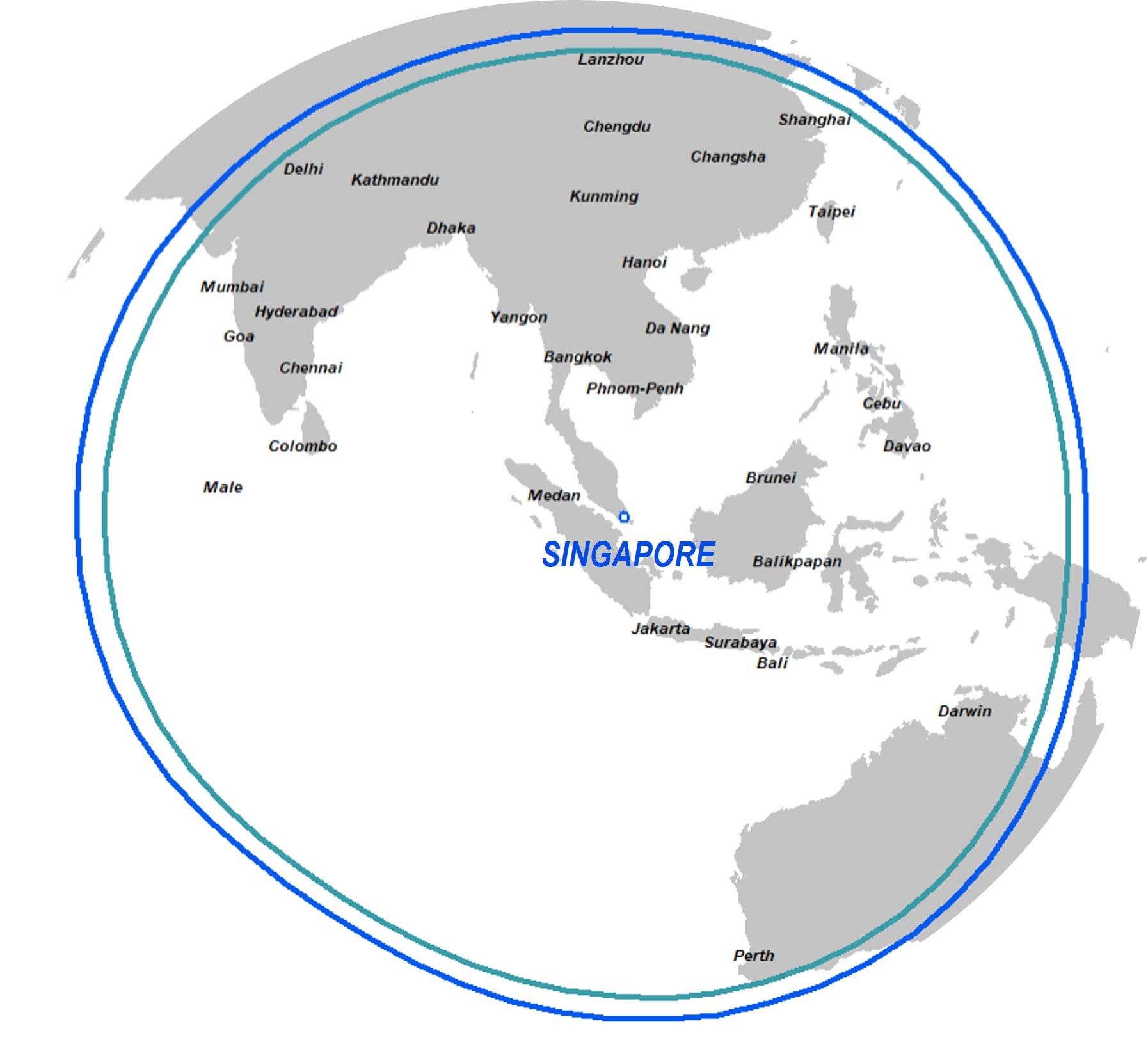 Chart: Embraer
India is a market where regional connectivity, via the UDAN scheme, is at the forefront of the nation's aviation priorities. In February, regional airline Star Air, which prides itself on Connecting Real India, received its first E175LR jet, with three more to follow. The reference to Real India ties in with Star Air's focus on improving regional connectivity and accessibility to air travel in underserved areas, including Tier 2 and Tier 3 cities across India.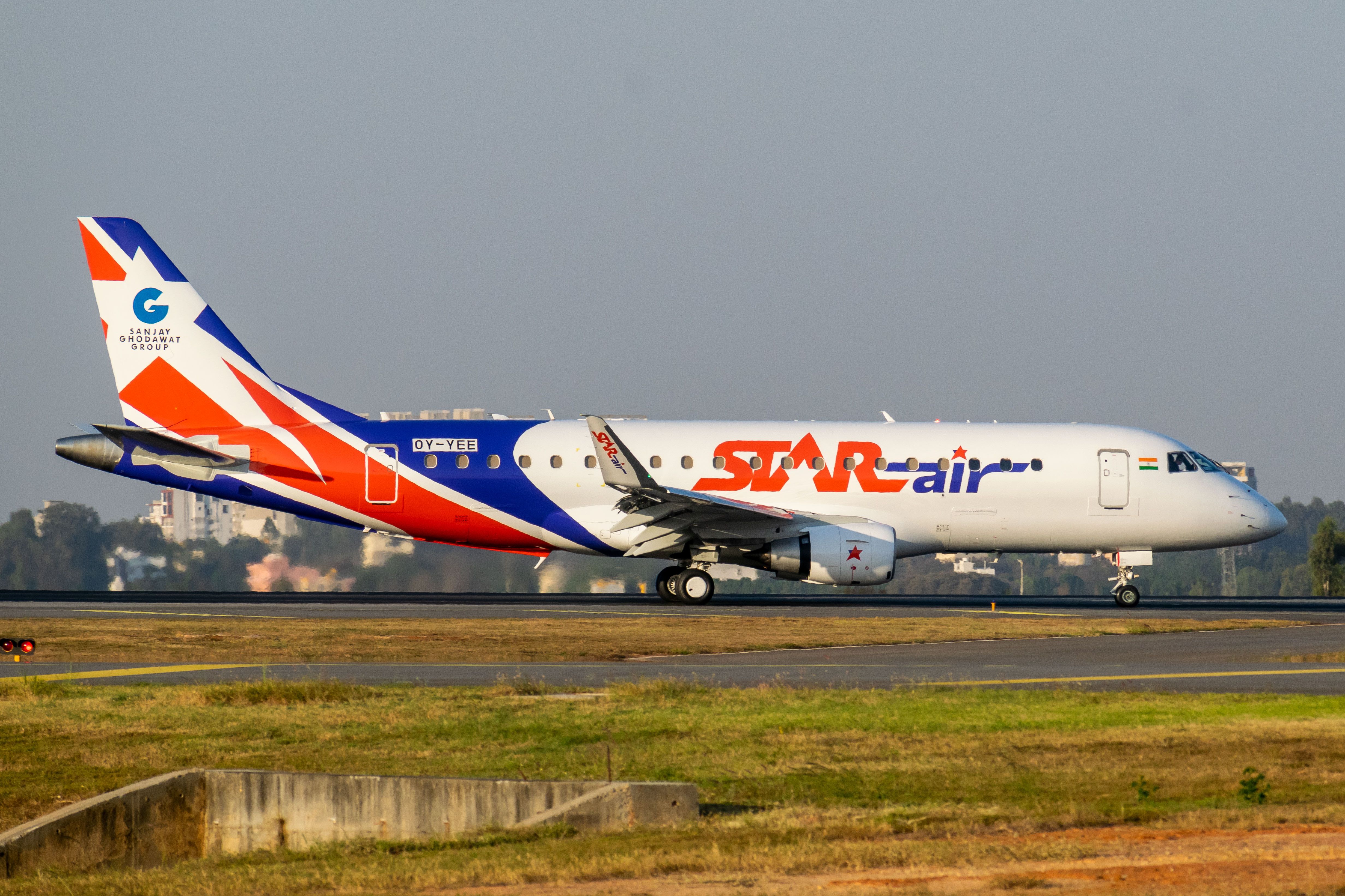 Photo: Star Air
As well as pavement strength, connecting regional airports can often bring limitations from shorter runways, often leaving such routes only accessible by turboprops. Villaron points out that the E2 "can take you to places that no other bigger aircraft can" because of its superior performance. An E195-E2 can take off using a 1,300-meter (4,281 feet) and is the largest aircraft that can fly to London City Airport.
With Embraer's roots firmly planted in Brazil, it's unsurprising that Azul Airlines is one of its best customers, operating more than 100 Embraer aircraft on domestic and international routes. Hailing from Brazil, Villaron relates that when Azul began, it avoided the markets dominated by the two biggest carriers, GOL and TAM, and started flying E-Jets to places where nobody else was going. He says that now Azul has 30% of the market and that on 85% of their routes, they are the only operator.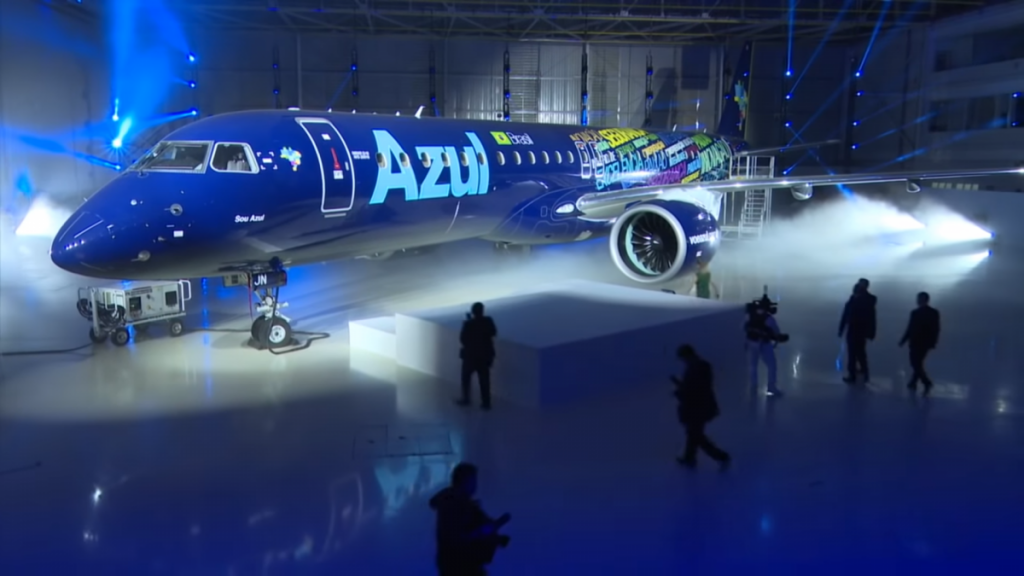 Photo: Embraer
Fuel efficiency and emission reductions are certainly front of mind in aircraft purchasing decisions, and this is another element where Villaron identifies the strengths of the E2.
"The E2 burns 17.3% less fuel than the E1. When you compare the E195-E2 to the E195-E1 then it's 24% lower because then it's a per-seat basis, but on an apples-to-apples basis the E2 has a 17.3% lower fuel burn."
In July last year, Embraer and engine maker Pratt & Whitney successfully tested an E195-E2 on 100% sustainable aviation fuel (SAF). While blended SAF brings emission reductions of around 25%, using 100% SAF increase that gain to 85%, a significant step on the flight path to zero-emission aviation by 2050.
Much of the purchase decision is around how the OEM will support the operator, which Embraer is acutely aware of as it develops its market in APAC. Establishing a new brand against entrenched competitors is never easy, and Villaron says this is one of the biggest challenges Embraer faces in the region.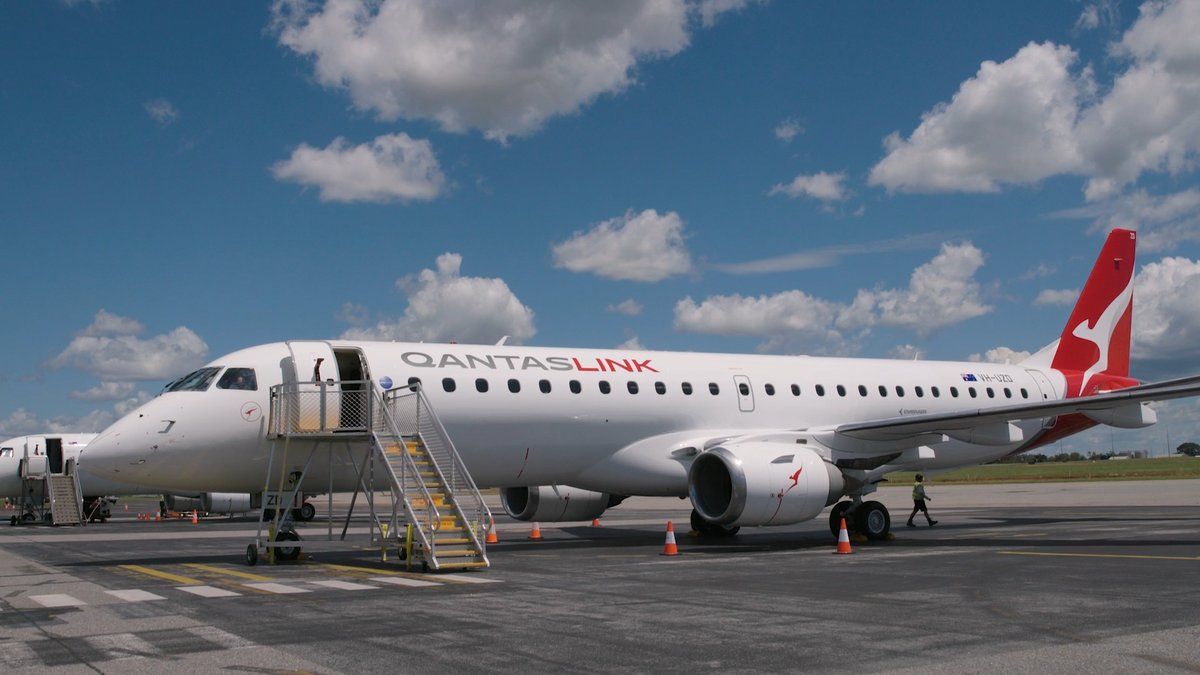 Photo: Embraer
However, he believes the tide is turning and that recent successes are building the brand's profile.
"With this new wave of positivity for Embraer, we have opportunities to invest in our footprint and to grow our presence in the region. We already have Singapore Airlines Engineering Philippines as an E-Jets authorized service center in Asia, and we have an E-Jet simulator in Australia.
"That helps customers to feel comfortable to take the aircraft because they know support and training are here in the region."
Ansett Aviation Training was born from the now-defunct Australian airline Ansett Airways and is the Southern hemisphere's largest independent simulator training center. It has thirteen full-flight simulators in various locations, including the Embraer E190 simulator in Brisbane. Its facilities are used by more than 80 airlines and aircraft operators for pilot type ratings, recurrent training and associated aviation courses.
Have you flown on an Embraer E-Jet? Let us know in the comments.